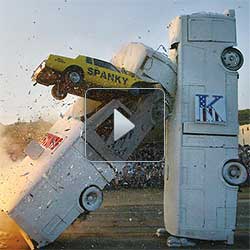 Ad
30
s
Skip Ad in

5

s
-Skip Ad-
Visit advertiser site
MASSIVE CHEST Workout Routine! (Hindi / Punjabi)
Advance Series. In cycle 4 we now do Massive Chest workout Routine for big and wide chest. We include the outer chest as well as inner chest as well as lower chest in this workout. This will give you the nice shape chest line on bottom and outside and inside. An Advanced chest Workout to really hit those pecks. We cover several advance exercises including warm up and mass workout. It's an advance workout so make sure you stretch a lot before and after workout.

The advance series for bodybuilding is to be followed after you have completed the Beginner series and the Intermediate series. In this series remember that you should do each cycle for 4 weeks before you move on to the next cycle. If you feel that you are advance level and have been working out for a long time you can follow this series then.

This is Cycle 4, we now do Massive Chest Workout for big chest size. Remember in advance we go with a pro level pattern.

If you are a beginner start with this series below:
https://www.youtube.com/playlist?list=PL5qo1Sl2GW3cMiepxpnY3vjo7MPM-ejBh

Then do Intermediate series here:
https://www.youtube.com/playlist?list=PL5qo1Sl2GW3ciaEiTO1ReIRvvkDUJ0R8F

Then follow this advance series, each cycle for 4 weeks.

It's a step by step guide which will help you in get to the next level of Bodybuilding!
By MY BOLLYWOOD BODY | 1371 views