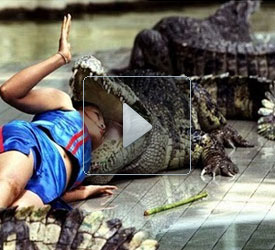 Ad
15
s
Skip Ad in

5

s
-Skip Ad-
Visit advertiser site
High Intensity FAT LOSS WORKOUT! Day-5 (Hindi / Punjabi)
Day 5 Shredded Series for Extreme Fat Loss. An advance fat loss workout. We start with warm-up and then work on a lot of high intensity exercises for the fat loss. Very advance workout, we are half way into this series. Remember you will do each day for a good time until you get use to it, so the series therefore can run different lengths depending on your body.

Some exercises we do for the fat loss workout:
Jumping Jacks, Steps, Side Planks, punches, fire feet, kick backs, overhead extension, Reverse Crunches, Battle Rope, Squat and press.

We got a lot of request from people how to shred their fat to show their abs or to simply lose fat. To tone the muscle and get rid of the excess fat to show those cuts and toned muscles than this is the series for you. We have another series for fat loss as well which men and women can follow, and this can be followed by men and women as well. You also have to ensure to build the muscle under the fat in order to see the cuts. If you don't have muscles underneath then you'll just look like a skeleton. We have other weight training series to build the muscles underneath.
To start off, make sure you stretch, watch our stretching videos for basic stretches.
This is a 10 DAY SERIES, for each day, keep repeating each day for as long as you can before moving to the next day or until the day becomes easy for you, and once you complete the series repeat it again and keep repeating it. Just keep repeating it until that fat comes off.
By MY BOLLYWOOD BODY | 17 views