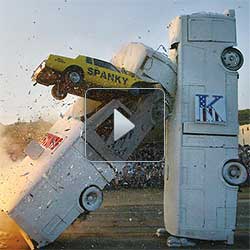 Ad
30
s
Skip Ad in

5

s
-Skip Ad-
Visit advertiser site
Kickstarter project - Cold Cast Statues of Garja Singh
I am a 3D artist from the UK. I have worked in 3D design for over 12 years. What I am offering is a chance you to own and to help produce this affordable high quality 12 inch statue, of the famous 18th century Sikh warrior Garja Singh.

The sculpture will be 12 inches tall and will be cold cast in resin bronze. There will also be a real bronze version which will be limited to 10 casts only. I have researched and carefully crafted each and every component in 3D. The images below show my reference source material used to recreate Garja Singh.
Sikh history and art are my passion and I have always been inspired by stories about the brave Sikh warriors who who rose to forge their own Sikh empire in Punjab during the 1700's. I wanted to create something that would remind people of their bravery and celebrate their inspiration sacrifice. This is my way of sharing their story with the next generation.
By RajKaregaKhalsanet | 337 views