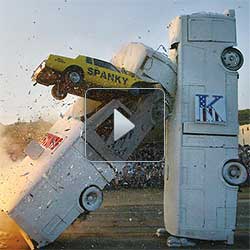 Ad
30
s
Skip Ad in

5

s
-Skip Ad-
Visit advertiser site
लंपी का कहर, गायों को दफनाने की भी नहीं मिल पा रही जगह!
लंपी का कहर, गायों को दफनाने की भी नहीं मिल पा रही जगह!
#lumpyskindisease #lumpyvirus #cowlumpyskin #speednews #rajasthanpolitics #ashokgehlot
Welcome to Navtej Digital. Navtej Digital covers Latest News , Politics News, Sports News, Entertainment News , Breaking News , Viral News , Astro , Latest Trending News , Ground Level Reporting , News Bulletin , Crime Stories and More.

Stay tuned for all the trending news #NavtejTV
Website
https://navtejtv.com/
Youtube
https://www.youtube.com/c/NavtejTVNetwork
https://www.youtube.com/c/NavtejTVNews
Twitter
https://twitter.com/NavtejTv
Facebook
https://www.facebook.com/navtejtvnews/
https://www.facebook.com/navtejtv/

****************

We help our viewers stay updated and satisfy the appetite of information and news.
Join us and Subscribe the Channel to be notified.

लंपी का कहर, गायों को दफनाने की भी नहीं मिल पा रही जगह!
By Navtej TV | 19 views