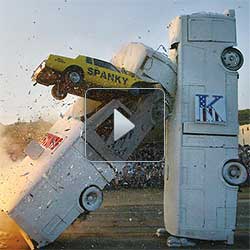 Ad
30
s
Skip Ad in

5

s
-Skip Ad-
Visit advertiser site
Facts about Olympics 2016 Harsha Bhogle supports Indian Contingent for Rio- 2016 - #NamakKeWaaste
One of the biggest sports event in the world "Olympics" in Rio is all set to start from August 5. To support Olympics this year to Indian contingent, Harsha Bhogle is live on #fame for #TataSalt campaign #NamakKeWaastey where he is sharing his thoughts about his favorite sport and talking about his favorite Indian athletes who will be representing India at Rio Olympics 2016. HarshaBhogle has some questions to ask regarding Olympics to everyone watching this video!

Let's flood the comments section with your support #NamakKeWaastey

Follow the Tata Salt's campaign "NamakKeWaastey" on #fame and show your support to Indian contingent going for Olympics 2016.

To view more exciting Live beams, Download the #fame App or visit: https://go.onelink.me/2709712807?pid=YT&c=Description

#fame- Go Live & Be A Star| Watch & Discover Live Videos | Follow & Chat Live With Celebs & #famestars - Anywhere, Anytime!
By fame cricket | 8344 views