Clash of Clans Movie - Full Animated Clash of Clans Movie Animation!
Ad
30
s
Skip Ad in

5

s
-Skip Ad-
Visit advertiser site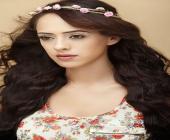 Published on: Apr 22, 2016
Clash Of Clans Movie Full Animated Movie Ads Making A Clash Of Clans Movie! Official Adverts Make A Clash Of Clans Movie! #clashofclans CoC Commercial Trailer Larry Ride Of The Hog Rider Barbarian Dragon Wizard Commercial CoC Ad New Virtual Reality 3D & Lava Pup!
Category:
Show More [+]
Show Less [-]