9-11 10th Anniversary Tribute - We're a City On Its Knees
Ad
30
s
Skip Ad in

5

s
-Skip Ad-
Visit advertiser site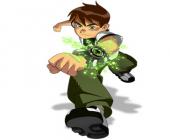 Published on: Sep 7, 2011
This song was written nine months before 9/11 on the backwoods of my property while I was seeking the Lord. Later that year in May of 2001 we were invited to play it live for the National Day of Prayer in Washington D.C., at our nations capital just months before 9/11/01. I remember as we began singing at sunset it began to rain as a rainbow appeared over the horizon. The leader of the event said over the mic, "Look, the Lord loves this song!" It was a beautiful scene, a memory that I will never forget!

Later that year as I witnessed the tragic events that took place at ground zero I wept, and heard this in my spirit, "A city brought to its knees, gives opportunity for "sudden apprehension by God."

It is a moment etched in the collective consciousness. And for most people, when they close their eyes and concentrate they can recall moment-by-moment where they were when they first heard about the September 11th attacks in New York City in 2001. It was beyond anyone's worst nightmare. Over 3,000 innocent people were swept away from a barbaric act of terror. Some had no choice but to jump from fire, while others were brutally crushed by the falling iron. Families lost loved ones, and their lives are now memorialized etched in stone and in our hearts forever.
Category:
Show More [+]
Show Less [-]