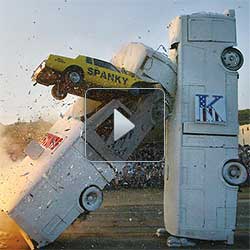 Ad
30
s
Skip Ad in

5

s
-Skip Ad-
Visit advertiser site
St. Xavier Delhi - Music Fest 2012- Prize Distribution Ceremony - Junior Students
Watch Prize Distribution Ceremony Of St. Xavier Delhi Music Fest - 2012.

St. Xavier Delhi Organise Music Fest Every year. This year's music fest is titled as 'Music Fest 2012' and it was celebrated on Sept 01, 2012. All the performanc is judged by Ms. Ruchika Gupta, Mrs. Cheryl D'Souza and Mr. B.Miranda. Anurag Abraham is the chief guest on this happy occassion.

In Music Fest 2012 Students Performs On The Different Different Events Like English Group Song, Folk Dance, Hindi Group Song, Semi Classical (Theme Dance) etc.
By St. Xavier Delhi | 5814 views