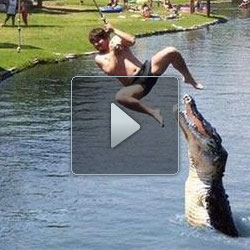 Ad
15
s
Skip Ad in

5

s
-Skip Ad-
Visit advertiser site
Luxury Giving Happiness to the Poor (Poor vs Rich) - Social Experiment | TamashaBera
Luxury Giving Happiness to the Poor (Poor vs Rich) - Social Experiment | TamashaBera

Subscribe : http://goo.gl/UJFAhh
Facebook : https://www.facebook.com/tamashabera
Instagram : https://www.instagram.com/tamashabera
Twitter : https://twitter.com/TamashaBera
Google+ : https://plus.google.com/b/110239571034404984263/110239571034404984263
Blog : http://tamashabera.blogspot.in/
Youtube : https://www.youtube.com/c/tamashabera

Credits :

∇ Approaching Nirvana ∇
Spotify: http://bit.ly/AN_Spotify
Facebook: http://facebook.com/approachingnirvana
Twitter: http://twitter.com/approachnirvana
Soundcloud: http://soundcloud.com/approachingnirvana
YouTube: http://youtube.com/approachingnirvana
Instagram: http://instagram.com/approachnirvana
Livestreams: http://twitch.tv/approachingnirvana
Website: http://approachingnirvana.com/

Firstly a Big thanks to the Fr.Warner and the whole Parish who were so cooperative and very helpful towards me to help me make this video.This video is all about Lent as as showcased in the video. Do share this video with as many people to spread the beautiful message of Lent


Poor Kid Vs Rich Kid Social Experiment n Prank in India :
https://www.youtube.com/watch?v=2GnjmNo9ThU

Creator : Amartyajit Bera aka TamashaBera

Thank you for Watching. Dont forget to like and give me some feedback in the comment section below because i reply to them all make sure you SUBSCRIBE for more. LOVE YOU!
By TamashaBera | 6 views