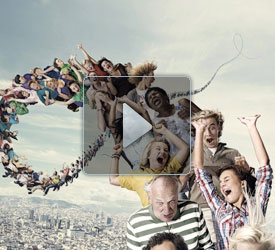 Ad
15
s
Skip Ad in

5

s
-Skip Ad-
Visit advertiser site
Watch Unboxing New Spiderman Battery - Kids Ride On Super Audi Car 6V Test Drive -
Unboxing & Step By Step Assembly Video For TheRed Audi ARide On Car By Kids Toy World !

By TSP Kids Toy World | 1067 views

New Transformers Robot Electric Toys Unboxing And Reviews - Transformers Robot Into The Cars - kids toy world

Transformers toys are amazing. See a whole range of simple to transform 1-step Transformer toys which transform in a matter of seconds. They are perfect for the younger Transformers fans and as you will see in this video my 5 year old son loves them. See my previous video about the massive Optimus Prime Rescue Trailer & Rescue Bots toys.

By TSP Kids Toy World | 67 views

Watch New Funny Classic Express Train Play Set KidsToysWorld - Kids Toy World
Funny classic express train play set by kids toys world 2016


Classic Train Classic Train Set - 40 Piece with Steam Engine
25' of track with carry case packaging
Multiple track configurations
Train can operate on or off track
AA battery-powered for easy use

LARGE BATTERY OPERATED CLASSIC RETRO TRAIN SET COLLECTABLES TRAINS 400cm TRACK. LARGE CLASSIC TRAIN SET BATTERY OPERATED SOUND EFFECTS 400cm TRACK RETRO DESIGN. ... Classic Train Set Tracks Toy Battery Operated Tanker Carriage Engine Light Sound.

By TSP Kids Toy World | 16 views
Kichen Toys Unboxing ||Soup cooking vegetables stove pots pans fryingpan learn cooking colors shapes
Watch Kichen Toys Unboxing ||Soup cooking vegetables stove pots pans fryingpan learn cooking colors shapes
Soup Cooking Kitchen playset toy cutting vegetables. Includes pots pans, frying pan, steamer and stove. I cook vegetable soup, chicken soup and carrot soup. In the toy frying pan I cook steak and sausage and eggs. I also cook carrot, garlic, capsicum, chicken, mushroom fish and cabbage. Teach kids cooking and learn about colors and shapes and cooking.
Velcro food playsets are both educational and fun for young children to play. It develops their imagination through role-play, while helping to develop their fine motor skills, problem solving skills and memory, solving puzzles and memorizing the names of fruits, vegetables and colors. It is also very affordable and great for both boys and girls. Some of the pieces can be cut in 3 pieces creating a puzzle for children to solve how to put the pieces back together correctly to make the fruit/vegetable whole again.

Playland is an entertainment and edutainment channel for children. We aim to entertain and educate babies, toddlers and preschoolers to learn colors, shapes, numbers, spelling, as well as develop problem solving skills, fine motor skills, memory skills, and hand-eye co-ordination. We do this by using colorful and interesting toys which makes learning fun!
By Trendsetter Productions | 33 views