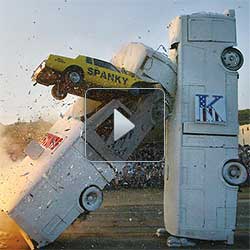 Ad
30
s
Skip Ad in

5

s
-Skip Ad-
Visit advertiser site
#BiharFlood2019 #BiharFlood #Nepal #Koshi Kosi or Koshi River is always responsible for Bihar flood.
Bihar Flood 2019: Only the curse of #KoshiBihar is said to be due to the change in its stream. However, this is the character of most of the rivers of #Bihar, but something very bad is due to the reason that it changes the stream faster in the expanded plot than in all the other rivers. In 1731, Koshi which flows near #Farbisganj and #Purnea slowly moved westwards towards Murliganj pass in 1892, near Madhepura in 1922, in 1936 near #Saharsa and #Darbhanga-Madhubani district. In such a way, Koshi slipped from 110 km west to nearly two hundred years.Koshi or koshi is always responsible for Bihar Flood and in 2019 also.

The Koshi or #Koshi or Kosi River drains the northern slopes of the #Himalayas in Tibet country and the southern slopes in #Nepal. The Koshi River is also known as #Saptakoshi for its seven upper tributaries.Another #Gandakriver water level is also rises.
By Bihari News | 13 views