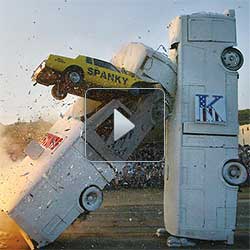 Ad
30
s
Skip Ad in

5

s
-Skip Ad-
Visit advertiser site
Gazab Ka Hai Din | Acapella Cover | Antariksh | Qayamat Se Qayamat Tak
Antariksh presents an experimental acapella cover of Gazab Ka Hai Din in association with our friends from Anhad Music. Rearranged and Recorded by Varun Rajput and Joshua Peter and Mixed & Mastered by M Krishna Rao at Lotus Tree Studios.

The original song from the movie, Qayamat Se Qayamat Tak features Aamir Khan & Juhi Chawla and was later recreated in the Dil Junglee feat. Saqib Saleem and Tapsee Pannu.

Song - Gazab Ka Hai Din
Singers - Varun Rajput & Joshua Peter
Rearranged & Recorded by - Varun Rajput & Joshua Peter
Mixed & Mastered By - M Krishna Rao at Lotus Tree Studios
Produced by - Varun Rajput

Video Concept & Direction - Harshit Agrawal, Anhad Music
Edited By - Shreshtha Sharma
Color Grading: Harshit Agrawal, Shreshth Sharma
Location Courtesy: Gorilla Studios

Check out our latest original, 'Kaahe Re' here: https://www.youtube.com/watch?v=Rt5lg0gw_8Y

Brief Bio:

Guitar player, music producer and singer, Varun Rajput's brainchild 'Antariksh', a New Delhi based premier Hindi-Rock act is the first of its kind. Rated by MTV as one of the best Hindi Rock artists from India, Antariksh is known to bring authentic Rock/Progressive music to mainstream Hindi music. With an experience of playing over 500 gigs across India, US, UK and South-East Asia, band's live shows are not just your typical rock gigs, but a power-packed, mesmerizing experience that distinguishes a "regular show" from a.
By Antariksh (Official) | 744 views