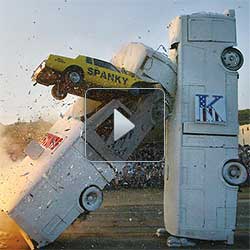 Ad
30
s
Skip Ad in

5

s
-Skip Ad-
Visit advertiser site
YARRA - Dream (Official Music Video)
Artist : Yarra
Title : Yarra - Dream

"looking up at the stars like dreams they seem so far. how long will it take to reach it and how am i gonna do it. doing everything i can in the morning while at night i continue dreaming"

"Dream" single terbaru dari penyanyi muda penuh talenta YARRA.

Watch YARRA - Dream (Official Music Video) With HD Quality.
By Adi | 18286 views