CAITLYN JENNER Reacts to Offensive Halloween Costume!
Ad
30
s
Skip Ad in

5

s
-Skip Ad-
Visit advertiser site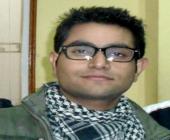 Published on: Sep 10, 2015
You remember that offensive Caitlyn Jenner Halloween Costume modeled after her iconic Vanity Fair Magazine cover? It's complete with a bad white bustier and sash. Everybody has been up in arms since the shocking costume was released. Caitlyn Jenner talked with Today Show's Matt Lauer and dished on what he thinks about not only the costume, but the execution! Find out how Caitlyn feels about being the model for one of this year's most shocking outfits.
Category:
Show More [+]
Show Less [-]