The Silent National Anthem - India (Desh Bhakti Special)
Ad
30
s
Skip Ad in

5

s
-Skip Ad-
Visit advertiser site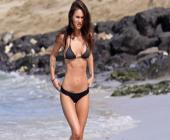 Published on: Mar 11, 2011
Production House - Chrome Pictures Pvt Ltd, INDIA
Directed by - Amit Sharma
Produced by - Hemant Bhandari & Prafull Sharma
Co Director - Aleya sen
Music recomposed by - Micu Patel
Concept by Mudra- Bobby Pawar, Mudra
Dop- Amiit roy
Edited by -Shekher
Assistant Director - Naved Ahmed/Puneet bhatia/Vijay Veermal
Production Manager -Daniel/Sandeep Gupta/Tufail Ahmed
Post Production Manager - Datta Yewale
Post Production - Pixion Studiio
Costume-Veera Kapur

The Silent National Anthem - India JUST AWASOME.

PATRIOTISM KNOWS NO LANGUAGE. We're a nation of 1.2 billion who speak over 20 languages. If we all love our language to the point of discriminating against others, our tongues will become the swords that'll divide this land. Let us, together, start a movement to celebrate our differences. Please give your opinion, on how we can spread the light of unity. Jai Hind!

Patriotic Song Special.
Desh Bhakti Song Special.
Independence Day Song Special.
Category:
Show More [+]
Show Less [-]