Cramer says, Stick a fork in RIM. They're Done. (RIMM)
Ad
30
s
Skip Ad in

5

s
-Skip Ad-
Visit advertiser site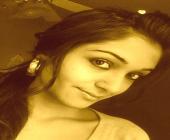 Published on: Sep 17, 2011
This morning, several analysts downgraded and lowered their price target on shares of Research In Motion (NASDAQ:RIMM), despite an announcement that the company is confident that it can return to growth in Q3 and beyond. RIM also stated that they are actively working on delivering more apps for its PlayBook tablet and also planning to launch a major software update for the device.

Raymond James downgraded shares to Market Perform from Outperform, citing weak Q3 guidance and execution charges and slashed their price target to $27 from $54. Pacific Crest said shares have a downside of $16 due to erosion in its user base and downgraded the company to Underperform from Sector Perform.

Think Equity maintained their Hold rating on shares of RIMM citing their optimistic November guidance, even though the company is burning through cash reserves. Lastly, Jim Cramer stated simply, "They're done. Stick a fork in them," and advised buying more shares of Apple (NASDAQ:AAPL).

Shares of the company are trading down close to 20% to $23.78 in the pre-market session this morning.
Category:
Show More [+]
Show Less [-]