Hackers leak Scarlett Johansson's nude photos
Ad
30
s
Skip Ad in

5

s
-Skip Ad-
Visit advertiser site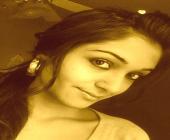 Published on: Sep 20, 2011
Actor Scarlett Johansson is a perennial favorite among men and frequently named one of the world's sexiest women.

In addition to her work in front of the cameras, Scarlett also seems to enjoy private shooting sessions.

Her phone was hacked, and naked pictures she took of herself ended up all over the Internet.

Her lawyers are trying to get Web sites to take down the pictures, but the damage has been done.

The FBI is trying to track down the hacker ring that can now count ScarJo among its growing list of superstar victims.
Category:
Show More [+]
Show Less [-]