Miley Cyrus - The Climb - Official Music Video (HQ)
Ad
30
s
Skip Ad in

5

s
-Skip Ad-
Visit advertiser site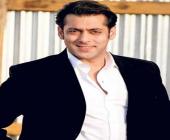 Published on: Sep 9, 2011
The Climb is the brand new hit single from Miley Cyrus available on Hannah Montana: The Movie Soundtrack in stores March 24! Hannah Montana: The Movie only in Theaters April 10
Click (more info) for Lyrics.

I can almost see it
That dream I'm dreaming but
There's a voice inside my head sayin,
You'll never reach it,
Every step I'm taking,
Every move I make feels
Lost with no direction
My faith is shaking but I
Got to keep trying
Got to keep my head held high

There's always going to be another mountain
I'm always going to want to make it move
Always going to be an uphill battle,
Sometimes you going to have to lose,
Ain't about how fast I get there,
Ain't about what?s waiting on the other side
It's the climb...
Category:
Show More [+]
Show Less [-]