Jo Dooba So Paar Its love in Bihar- in HD - Theatrical Trailer
Ad
30
s
Skip Ad in

5

s
-Skip Ad-
Visit advertiser site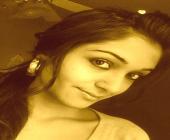 Published on: Sep 21, 2011
Movie: Jo Dooba So Paar- Its Love In Bihar
Cast: Vinay Pathak, Anand Tiwari, Rajat Kapoor, Sadia Siddiqui.


From the land of Flawless to the Land of Lawless and Guns Grenades & Kattas (Ande Garam Garam) Comes a love story never told before. An american beauty arrives and then ... A bihari boy in pyaar. Lets see in the theatres October 14th.
Category:
Show More [+]
Show Less [-]