Jennifer Aniston Furious With Brad Over Marriage Comments
Ad
30
s
Skip Ad in

5

s
-Skip Ad-
Visit advertiser site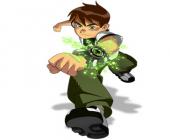 Published on: Sep 22, 2011
Hey guys this is Ani Esmailian for Hollyscoop. Brad Pitt is still trying to do damage control over his recent comments to Parade magazine, and Jen's camp is reportedly furious.

To recap, Brad Pitt said his p__s got bored in his marriage and wanted something else. "___I wasn't living an interesting life myself. I think that my marriage had something to do with it," he said. And Jen's camp went ballistic over the comments.

"She was annoyed," a friend of the Jen told press. "She thought it was rude and inappropriate."

Well duh. But wait, it gets worse. In the same interview he said the best thing he's ever done is give his kids Angie as a mom. D''n, keep the low blows coming Brad. I'm not sure what the rules are for leaving your wife for Angelina Jolie, but I'm pretty sure it involves just shutting the hell up and never, ever mentioning your ex.
Category:
Show More [+]
Show Less [-]