Two and a Half Men Season 9 Debuts With Record Ratings
Ad
30
s
Skip Ad in

5

s
-Skip Ad-
Visit advertiser site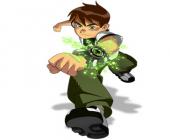 Published on: Sep 21, 2011
Two and a Half Men starring Ashton Kutcher premieres with record ratings.

Hey everyone this is Nora Gasparian for Hollyscoop. Season 9 of Two and a Half Men premiered last night with Ashton Kutcher and boy did it do well in ratings.

Kutcher's debut episode set a ratings record for the show. The episode last night brought in 27.7 million viewers.

That's 27.7 million horny Midwestern soccer moms who wanted to know if Ashton Kutcher would indeed be naked during the episode. And he was naked, pretty much throughout the entire episode...
Category:
Show More [+]
Show Less [-]