Jessica Simpson Pregnant With First Child
Ad
30
s
Skip Ad in

5

s
-Skip Ad-
Visit advertiser site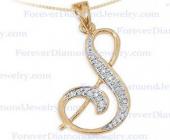 Published on: Oct 4, 2011
We've heard the rumors before, but is Jessica Simpson really pregnant this time?

Hey guys this is Ani Esmailian for Hollyscoop.com. Rumor has it that Jessica Simpson and fiancé Eric Johnson are expecting their first child together.

According to InTouch magazine, Jessica is indeed preggers and is planning on announcing the news any day now. A friend revealed that she's been having kooky cravings. Um...that's your proof?

The couple is planning on tying the knot this November, but who knows if that's still in the works.

Jess has been taking her time with the wedding planning, so a baby can either result in a shotgun wedding or a long extension.
Category:
Show More [+]
Show Less [-]