Arnold Schwarzenegger Gets 7 Giant Bronze Statues of Himself Made
Ad
30
s
Skip Ad in

5

s
-Skip Ad-
Visit advertiser site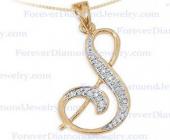 Published on: Sep 30, 2011
Arnold Schwarzenegger is so full of himself, he's gotten 7 giant bronze statues of his body made.

Hey guys this is Ani Esmailian for Hollyscoop.com. A small town in Austria has a museum dedicated to Arnold's life. And yes, they've left out his extramarital affairs.

Tim Parks, the owner of TW Bronze, a company that makes things out of bronze, has stated that they are working on several over-sized bronze statues of Arnold in his body building prime.

The 8-foot, 580-pound monsters cost around $100,000 each and depict Schwarzenegger "flexing in a classic body-builder pose that flaunts his football-sized biceps, chiseled abs and granite quads."

The bronze castings stand roughly one-and-quarter times life size. That's one and quarter times more than we need to see. Seriously.

Category:
Show More [+]
Show Less [-]