Michael Jackson's Son Prince To Testify Against Dr. Conrad Murray
Ad
30
s
Skip Ad in

5

s
-Skip Ad-
Visit advertiser site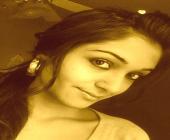 Published on: Sep 28, 2011
Michael Jackson's son Prince to testify against Dr. Conrad Murray.

Hey guys this is Ani Esmailian for Hollyscoop.com. Michael's eldest son Prince is considered a witness in the death of MJ and while he doesn't want to testify, he's telling the Jackson family he'll do whatever he needs to do to get justice for his late father.

So why is Prince on the witness list, and more importantly, why did he have to witness his father's death? Apparently Dr. Murray called Prince into the room for help during the emergency, and when MJ's son entered the room, he burst into tears.

They've already had to deal with the loss of their only parent, and now this? These poor kids just can't catch a break.

If Prince does take the stand, Katherine will most likely as the courtroom to be cleared and no cameras will be allowed to shoot him. It's a pretty big request, but the judge may be sympathetic.
Category:
Show More [+]
Show Less [-]