Preparations ready for Gilad Shalit's homecoming
Ad
30
s
Skip Ad in

5

s
-Skip Ad-
Visit advertiser site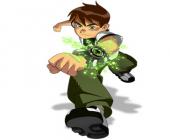 Published on: Oct 19, 2011
The home town of Gilad Shalit, the Israeli soldier due to be exchanged for more than 1,000 Palestinian prisoners tomorrow, is ready and waiting.
The banners are flying in Mitzpe Hila and the excitement is palpable.
"I am delighted to say that tomorrow I hope Gilad will walk through the door of his home," said one neighbour. "It's a thrilling thought."
Category:
Show More [+]
Show Less [-]