Lindsay Lohan Shows Off New look in Hollywood
Ad
30
s
Skip Ad in

5

s
-Skip Ad-
Visit advertiser site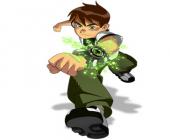 Published on: Oct 14, 2011
Lindsay Lohan's famous smile doesn't exactly look like a million bucks lately.

Last night the drama-prone star hit the red carpet in Hollywood revealing yellowed, uneven and somewhat decayed teeth.

Many believe this is the result of her smoking habit, not to mention her much-publicized struggles with drugs and alcohol.

Regardless, the on-probation star sounds like she's attempting to stay healthy. On the same day as the event, she tweeted about her struggles to eat leafy greens.

Lindsay lohan has had a tough year with all her court drama and now there are reports that the movie Gotti: In the Shadow of My Father which she was going to star in is having money troubles.

Were hoping Lindsay can keep it together and just stay on the right track.

Category:
Show More [+]
Show Less [-]