Angelina Jolie - In The Land Of Blood and Honey - Official Trailer (2011) [HD]
Ad
30
s
Skip Ad in

5

s
-Skip Ad-
Visit advertiser site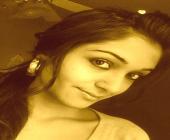 Published on: Oct 22, 2011
Release Date: December 23, 2011
Genre: Drama, Romance, War
Studio: FilmDistrict
Director: Angelina Jolie
Screenwriter: Angelina Jolie
Starring: Zana Marjanovic, Goran Kostic, Rade Serbedzija

Plot: "In the Land of Blood & Honey" is set against the backdrop of the Bosnian War in the '90s. This bold new film illustrates the consequences of the lack of political will to intervene in a society stricken with conflict.

"In the Land of Blood & Honey" features a completely local cast, most of whom were children of the war. The film was simultaneously shot in English and their native language. During the time of the war the language spoken was Serbo-Croatian and is now referred to as BHS.
Category:
Show More [+]
Show Less [-]