Lady Gaga wears gun bra amidst gun control controvery
Ad
30
s
Skip Ad in

5

s
-Skip Ad-
Visit advertiser site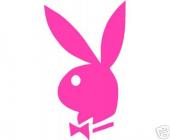 Published on: Jan 15, 2013
Never one to shy away from controversy or weird and uncomfortable-looking clothing, Lady Gaga has struck again. The singer, know for such fashion statements as a dress made of raw meat and being completely covered in stuffed Kermit The Frog toys, put a decidedly more political twist on her costume this time.

In her first concert since the Sandy Hook massacre, the New York Post reports that Gaga took the stage Friday wearing a bra with fake assault rifles attached to it. This comes one day after Vice President Joe Biden met with Congress and the NRA to discuss gun control and violence.

This actually isn't Gaga's first use of a gun bra. The "Born This Way" singer wore a similar, though far more realistic, bra on the cover of a 2010 issue of Rolling Stone.
Category:
Show More [+]
Show Less [-]